Well, those who know me know I'm in Love with England.
But I'm not closing my eyes for what other people experiece and consider to be of value.

I for myself have enjoyed my stays in London.
Every season is reflected all through the city.
The parcs, the squares, the Westminster area. They all feel different each season.
Ofcourse the best way to see it is from the height of the Ferris Wheel: The Eye of London.
I've always experienced that not only outside, but also inside the London Hotels one senses the differences within the year.
The smells, the sounds... everything.

As the climate in Barcelona is more stable, that London feel isn't present.
barcelon is a mediterranean country, the temperatures in the wintermonths of january and february are averaging 10 °C (50 °F).
It's better not to dream about a white christmas when you're in one of the Barcelona Hotels.
It's the music that keeps you going, that typical lazy feel of the countries that are under the influence of the Mediterranean Sea, the feel that the whole wide world is extending at all sides.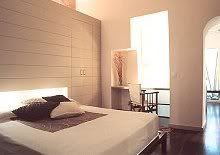 Cathedral II Apartment Barcelona
I expect most
Paris Hotels
to be booked by now. Maybe you can find a few special places that are not yet found by the christmascrowds.
Paris is the city of light.
One can hardly find places that aren't decorated with little lights.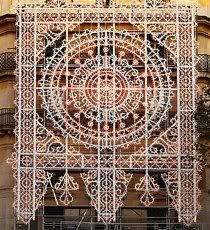 Galleries Lafayette department store
One can see that the artistic and cultural influences are refected all over the city.
The past history is strongly present in Berlin.
Christmas is a warm time in Germany.
People make it very cosy in their homes and also in the
Berlin Hotels
hot wine is served and special kinds of cake.
Don't expect christmasnight top be a night of peace ans quiet.
The silent night will be broken by the sounds of gunfire.
At 12 the Christ Child is welcomed by the Berchtesgadener Böller, the shootingclub of 1200 members. With old-fashioned pistols and small cannons (balls=Böller) they fire about 7000 shots.
Well, you can trust that the evil spirits will be gone by the time they have ended.
When you plan to visit one of these or other cities, don't forget to visit the site of CheaperthanHotels.com.
"Todays special" has great accomodation on offer and the last minute prizes are guaranteed the lowest.
You can immediately see which how many stars the hotels carry, so you know what to expect.
Don't forget to have a look at the group discounts you'll receive when booking for more than 11 persons.