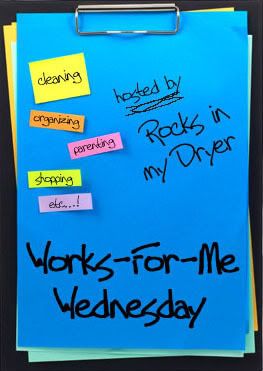 I want California instant soup. The kids like my soup better, because it's better.

I want Maggi soupseasoning.

I used to use Yves Rocher suncream as a daycream. But they changed it, and now it smells like babybottoms after a bath... well, after so many babies I don't fancy smelling like that. LOL!

And I love a certain sweet soft licorice. I realise I don't even know the name, so when they change the look of the bag I won't be able to find it. LOL!

At the moment I can't think of anything else...

Want to take part in "Works for me wednesday?"
Click the logo.