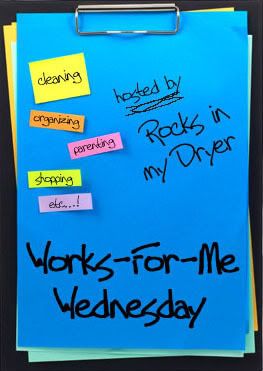 With 8 people in the house, all with their own bycicle key and some other keys as well, there's always at least one key lost.
We tried everything, to prevent the early morning search events through pockets, rugsacks, etc etc.
Whenever someone comes home I want all the keys in place.
How?
I have 8 hooks on a row.
Each person has his/her own keycord with the bycicle key and other keys.
When someone arrives home hanging the keycord is an automatic action.
I have a look before dinner.
No keycord? No food.
It works for me.
Want to take part too?
Click the logo and find more than a hundred good tips each week.